Killer Skulls:
Why do skulls have to be morbid? Skulls can be so beautiful when done the right way. I have a cow skull that I painted bright teal that I'll be using for a styled shoot this spring (Hey Kristen Pierson!). Make a skull beautiful by adorning it with flowers and greenery and place them around your ceremony or reception.
The Essential Honeymoon Bag:
I know at the end of the night you'll be so excited to ride off into the sunset with your new hubby but don't forget your honeymoon weekender bag. Show off your new monogram with your brand new last name embroidered on your bag. Drop a hint to your bridesmaids...this would make a perfect bridal shower gift.
Daring Nails:
Don't get me wrong I love a classic french manicure.But if you want to do something more fun, try out some nail art. These examples have a white or pink base that won't take away from your dress, but go as crazy as you want! How cute is this little pineapple set on my friend and NYC fashion blogger Renee Goodman? So random, yet so great! Check out her blog at The Rene(e)gade
Dancing Shoes:
Heels are not a requirement for a wedding day in my book! Save yourself the sore feet and slip on some flats for the big day. There are so many beautiful options and bridal flat collections to choose from. Some of my favorite flats are Tieks. They are so comfortable, come in about a million colors, and fold in half to fit into your purse. They are perfect for your wedding day because their blue bottoms can be your something blue. Check out their wedding line here: Something Tiek Blue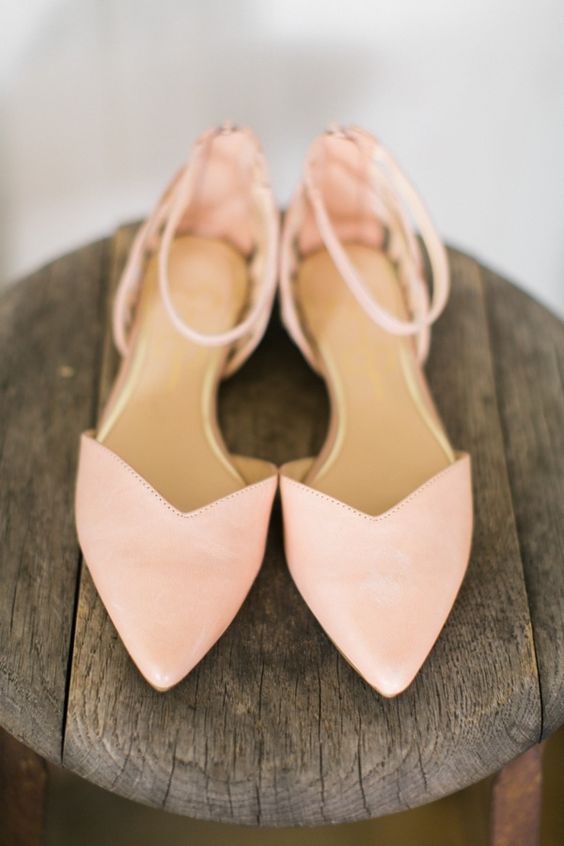 Getting Tropical:
One of my favorite new wedding themes is the tropical or Hawaiian theme. Bright flowers and island vibes can help you draw inspiration for your wedding color palette. Incorporating palm leaves and fruit into your bouquets, tablescapes, and center pieces creates a natural and organic feel. Change it up with a non traditional theme and go tropical this wedding season.