Ohhh We're About To Get Our Drink On...
Lets be real, half of the fun at a wedding is the bar. In the world of weddings, where everything is personalized, how do you do the same for the bar? Here are a few of our favorite ways to make the bar all your own.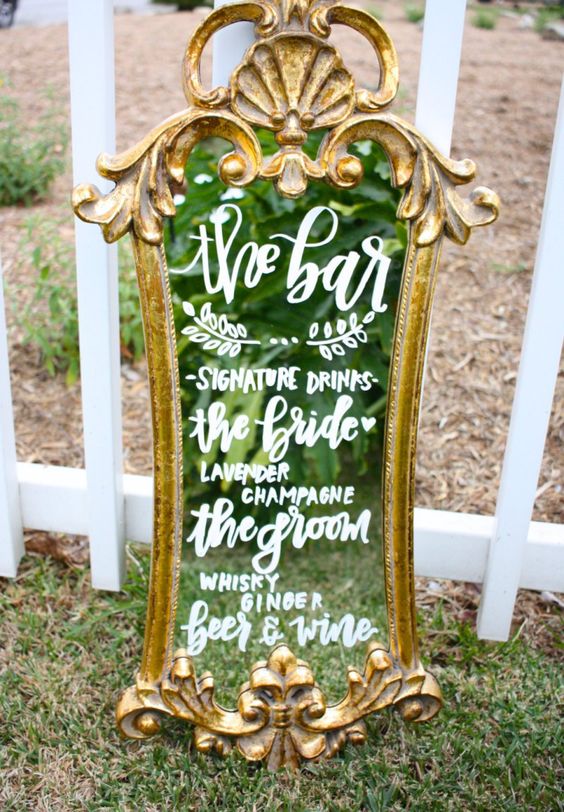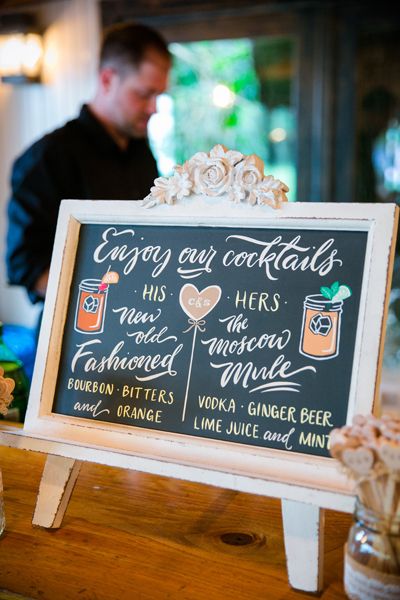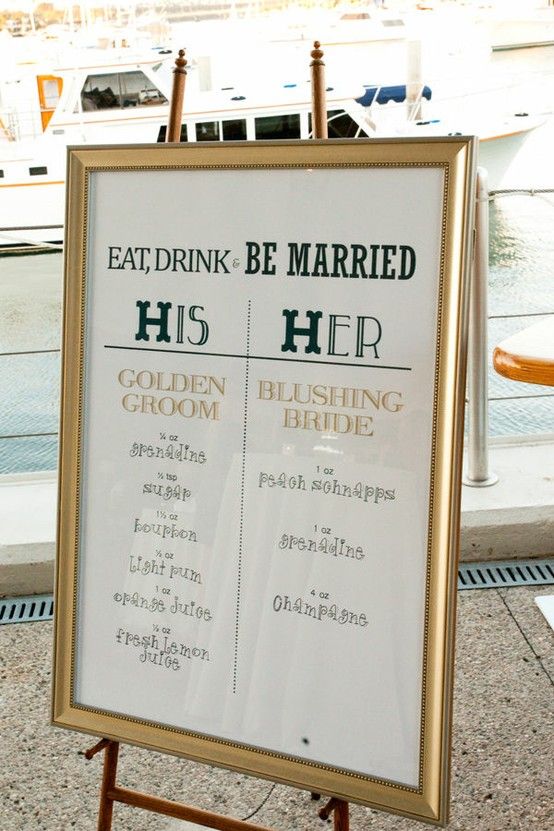 Because when else in your life will you be able to have your own drink? This is a cute way to show your personalities and show your guests what you like to drink. Use a his and hers sign to display your drink options for an added touch. Usually men pick something manly like an old fashioned and girls chose something light like champagne, but stay true to yourself. Pick what you would really want to be drinking all night long on the best day of your life.
Frozen Cocktails: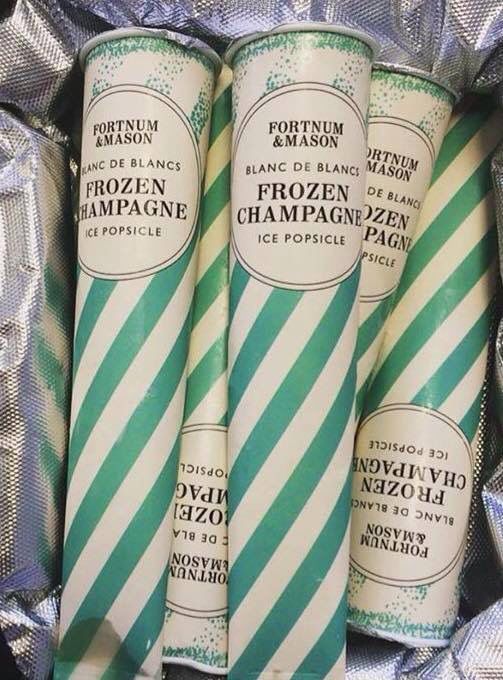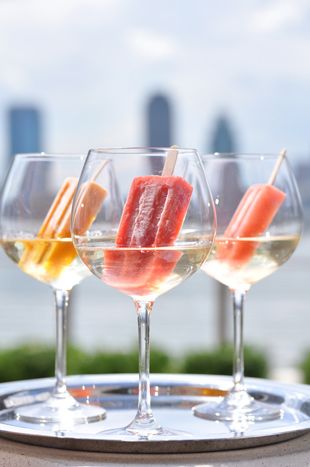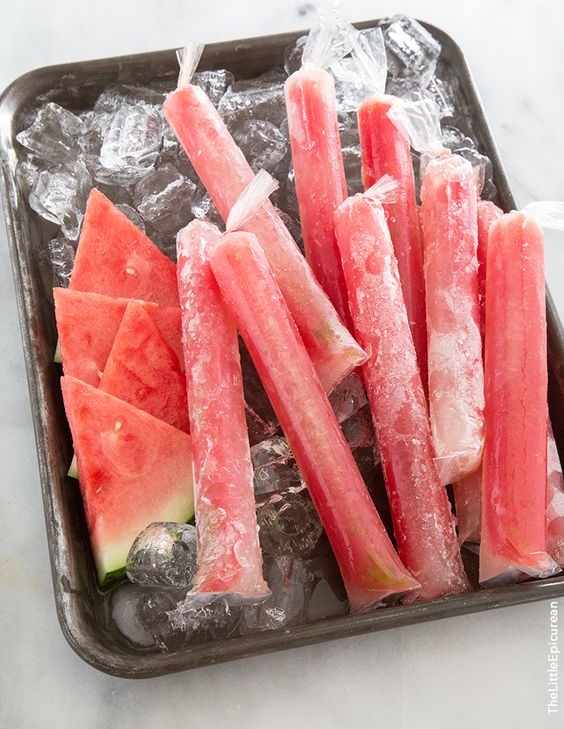 We all know that wedding season falls in one of the hottest times of the year. So cool your guests off with a frozen cocktail. You can feel the New York vibes of Loopy Doopy Rooftop Bar and add a popsicle to a glass of prosecco. Or you can do it yourself and make these watermelon tequila pops. I found these frozen champagne popsicles and I'm for sure ordering a box or three for my house. Check out Fornum & Mason's website to order some pops of your own HERE. Go nuts!
Special Glasses:
Nothing feels more festive than drinking from a fancy glass or cup. Stock the bar with Moscow Mule's so your guests can drink from the signature copper cup. If one of your accent wedding colors happens to be copper more power to ya! These mason jar wine glasses are perfect for a rustic style affair. And no winter wedding would be complete without a spiked hot chocolate in a personalized mug.
Fancy Fruit: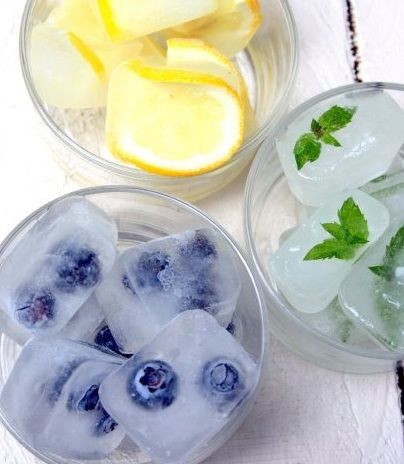 Having fruit in your drink means your basically drinking a salad (it's healthy, we swear). Freeze some fruit onto small skewers to keep your drink cold without watering down the taste with ice. You can also have fruit frozen right into your ice cubes. And you can't go wrong with sangria. Because Sangria. Add some fruit to your custom cocktails to brighten up your cup.
Custom Napkins:
Personalized cocktail napkins are always a good idea. You can add your names on them or show how witty you are with a trendy saying. Anything you want, it's your wedding!
Gettin' Coozie:
How else are you going to keep your beer cold in this summer heat? And why not give your guests a functional favor that they will actually use. There are a ton of websites where you can create your own custom coozies and order them in bulk.
Great Signage: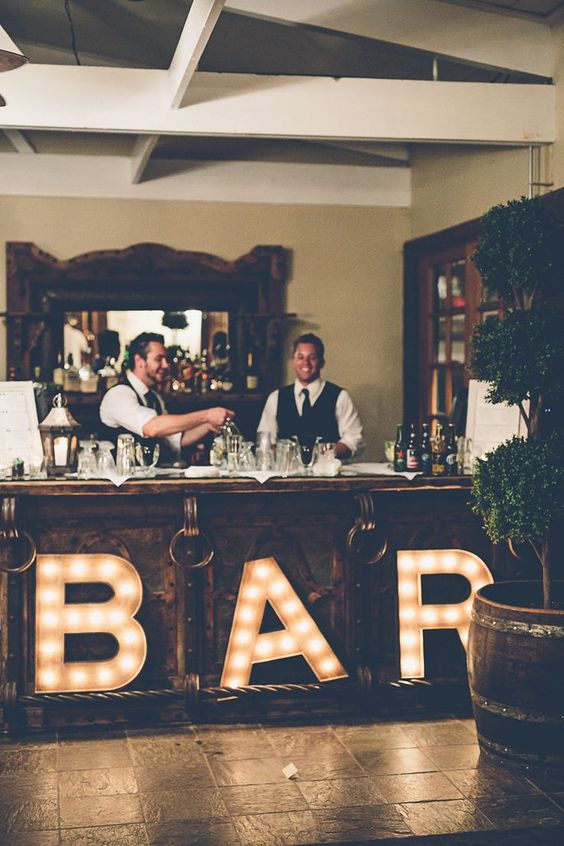 Signs are a great way to make sure your guests can keep up with the busy schedule of the day. Create a sign to point your guests in the right direction. As if your guests needed a sign to find the bar.....
Cooler Than a Cooler: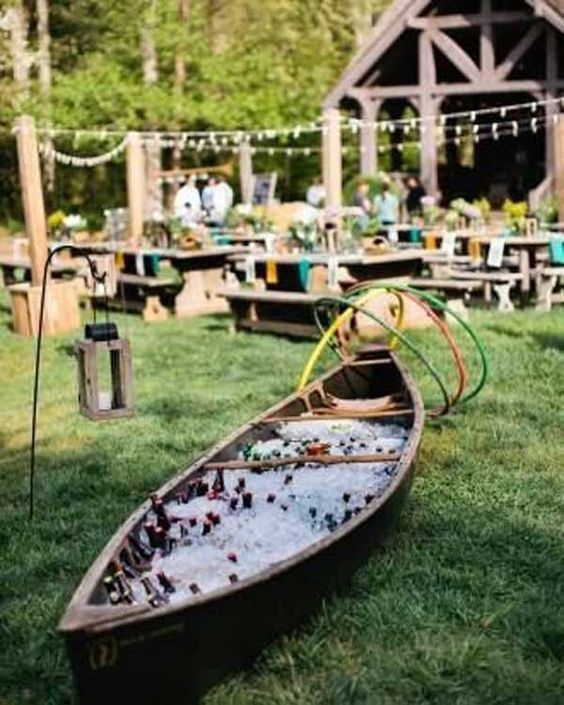 If you need a place to store copious amounts of beer, why not put it in a canoe? If you are having a wine and beer reception this is a clever way to keep your brews cold. This is a perfect solution for a more casual affair. No bartender needed.
enjoy responsibly my friends