Drum Roll Please...
The 2017 Pantone color of the year is...greenery. Pantone chose this color because they consider it to be a refreshing and revitalizing shade that, to them, symbolizes new beginnings. This is a win for us because we have always been lovers of all things green. Pantone is also calling this color "trans-seasonal", meaning that the color can be worn and used year round. (Try using trans-seasonal in a sentence this week, we dare ya). This is the easiest color to incorporate into a wedding or event. Here are a few ways we think you will be seeing this shade on the wedding scene in 2017.
Emerald Jewels: Picking bridal accessories can be quite the task. Keep it simple and add touches of timeless emerald to your bridal look. Add a dainty necklace or a statement piece like these dangly earrings to add an inviting element to your wedding dress.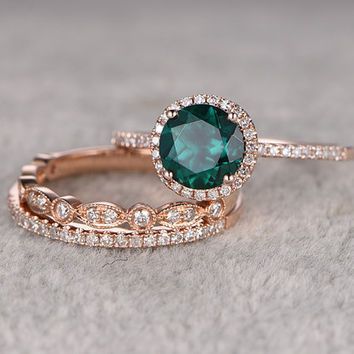 Leafy Green Installations: Installations are always a good idea. Whether you are making the perfect photo back drop or hanging vines from the ceiling, having greenery installations gives the feel of a modern garden. We love this trend and we will be incorporating greenery into our May wedding by adding vines to the wooden beams at The Manor House.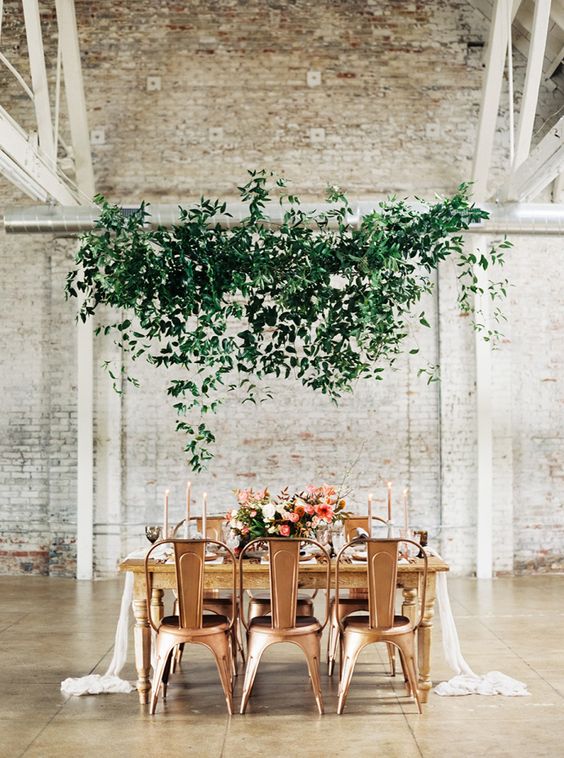 For the Table: This is where we see the most possibilities with greenery. Add a greenery garland to run down the centers of your table. This will keep the height of the table short and will give your guests the opportunity to really socialize across the table. Wrap your silverware in a small piece of greenery or tuck a piece into your napkin fold. Adding these small purposeful elements makes your event seem more elegant and well thought out.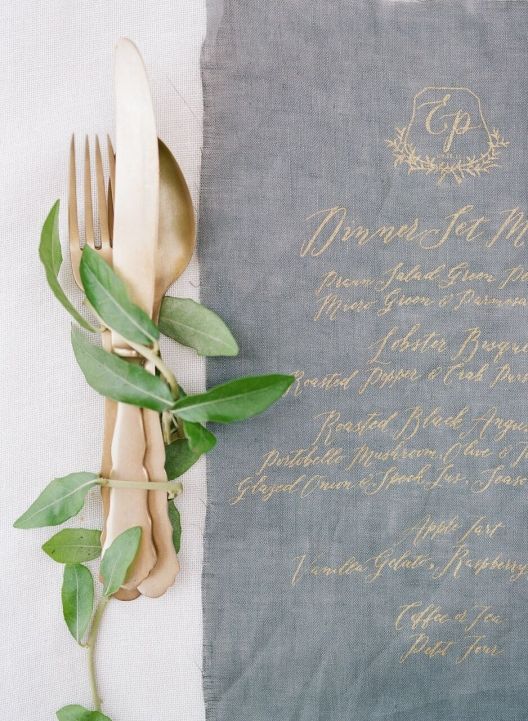 Wedding Party Attire: There is something about a deep green that just says elegance and class. Adorn your wedding party in greenery by having your bridesmaids wear green gowns. Green will look good on any skin tone and make the eyes really pop. You can also have your groom rock a emerald colored jacket to make him stand out.
Your Bouquet: Although we love flowers, and boy do we love flowers, lush greenery can create an effect just as beautiful. Have a whole bouquet filed with assorted greenery or add additional greenery to your floral bouquet. Either way it is a win win!
We hope this helped inspire you to throw some greenery into your upcoming wedding or event. This must mean that 2017 is our year because green is our absolute favorite color. Go Pantone go! If you need help figuring out how to incorporate this trend into your wedding or event contact us, we've got a few idea up our sleeves.